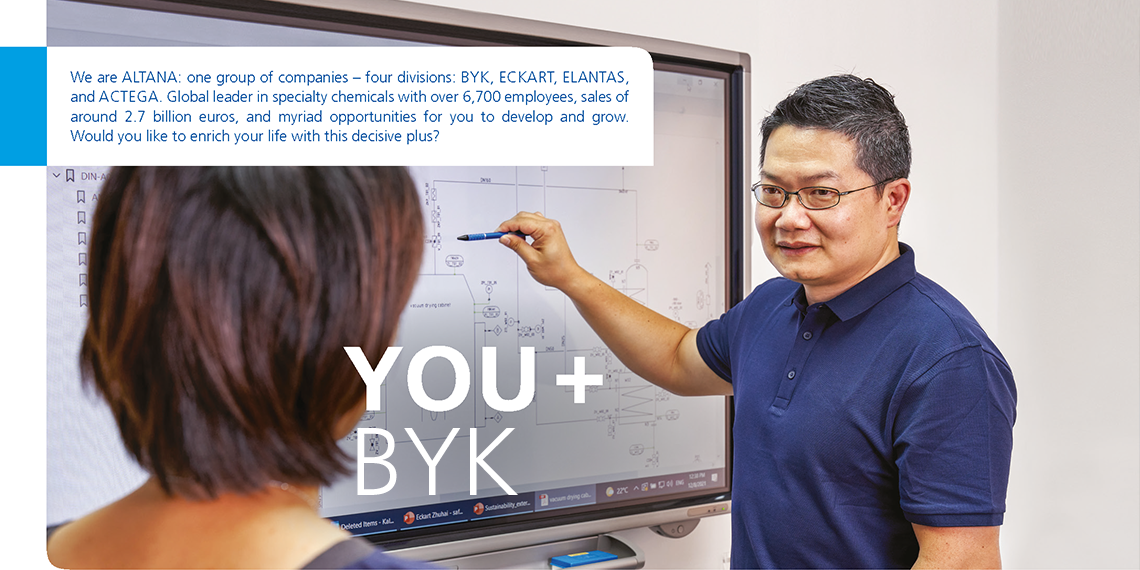 EHS Specialist
Responsibilities
In this position, you will be responsible for:
Maintain Environment, employee health& safety programs, ensuring in compliance with national and international standards and legislation and ensure that all new regulations are quickly and accurately implemented in Shanghai site
✓ Facilitate a culture of learning and improving: Lead incident and near-miss investigations (EHS, Security), ensure the quality of lessons learned. Stimulate learning from incidents and communicate EHS flyers. Organize regular EHS review meetings on various levels of the organization.
✓ Coordinate with Greater China and Global platform to assure site EHS management compliance
✓ Monitor, audit and report the Site EHS performance and Compliance progress; analyze trends with respect to incidents and/or behavior observations. Communicate the results within the site, thus to facilitate the PDCA Cycle in EHS aspects, to get continuous improvement in EHS works.
• Establish internal specifications, standards, protocols and procedures of Environment, employee health & safety, and developing and implementing policies and practices to identify/mitigate hazardous conditions within the workplace and external environments
✓ Develop, maintain, evaluate and improve site EHS management guideline, procedure and workflow to ensure they are in compliance with national and international laws and regulations, company corporate requirements, certification standards (ISO 9000/14000) and sustainability requirements
• Responsible for facilitating EHS external or internal audits and corrective actions of Environment, employee health & safety
✓ Conduct safety walkabout, monitor and evaluate daily EHS performance,
provide EHS monthly report to management level and platform
• Provide training on safety protocols and conducting audits to ensure compliance with organization and government standards
• Provide (technical) support to site in EHS and security aspects, such as for training programs and execution of EHS studies to ensure sufficient knowledge and effective decision making
• Manage the site EHS budget, take care of compliant and cost-effective disposal of (hazardous) waste, keep all necessary records
We invite you to get to know us better and to become part of our team. Discover your career plus in specialty chemistry. Please send us your application, preferably via our jobmarket www.altana.jobs or to: Zongxian HU, Head of HR, BYK Additives (SH) Co. Ltd., Tel +86-21-3749 8811 or Sarah Yang, Sr. HR Specialist, BYK Additives (SH) Co. Ltd., Tel +86-21-3749 8888*860.
Requirements
• Bachelor's degree in Safety engineering or Chemical Engineering preferred
• 10+ years Manufacturing Safety experience within the chemical industry, preferably in batch operations
• Certified Safety Professional preferred
• Must have experience in managing Environment Health & Safety (EHS) program
• Must have experience in conducting EHS audit
• Possess strong communication skills (spoken & written in both English & Mandarin) as this role has constant interaction with Global EHS team based in German
• Strong leadership skills to drive change management
• Organize and prioritize work in a timely manner and react well under pressure
• Write and maintain concise procedures and work instructions
• Assertive and self- motivated, hands-on
• Excellent computer skills with sound knowledge of logistic system
• Candidate with driving license preferred
• Candidate can work in Fengxian (Shanghai Chemical Industry Park)
more
Our Plus
In the ALTANA Group, you will work in a unique culture of innovation where the utmost importance is attached to promoting individual ideas and abilities as well as open, trusting interaction. BYK Additives (SH) Co. Ltd. offers you a lot of advantages. They include pleasant-sized operations where employees get to know each other personally and exchange ideas, extensive interdepartmental initial training, short information and decision-making paths, comprehensive further education and training offers, flexible working hours with flextime, and impressive compensation with good employee benefits and pension plans.
Job number:
CHINA00083
Legal entity:
BYK Additives Shanghai Co Ltd
Location:
Shanghai
About us
BYK, as part of the ALTANA Group, is a leading global supplier of specialty chemicals. Our innovative BYK additives improve scratch resistance and surface gloss, the mechanical strength or flow behavior of materials, and properties such as UV- and light stability or flame retardancy. BYK has a global network of subsidiaries and employs a workforce of more than 2,500 people worldwide.
more
ALTANA AG and its subsidiaries is an equal opportunity employer. All qualified applicants will receive consideration for employment without regard to race, religion, color, national origin, sex, sexual orientation, gender identity, age, status as a protected veteran, among other things, or status as a qualified individual with disability.
---