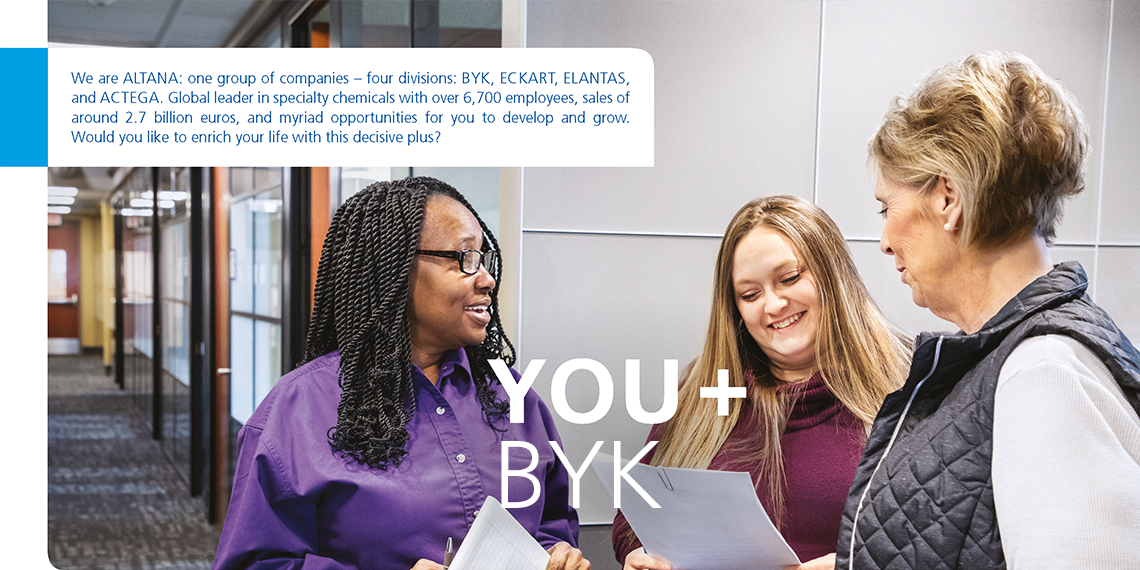 Patent Agent
Responsibilities
Summary:
The Patent Agent will work with an international team in our Patent Management group and support our U.S. initiatives.
Duties and Responsibilities:
Patent Filing and Prosecution

File new patent applications originating from US-operations of ALTANA
File new patent applications, originating from non-US operations of ALTANA
Respond to US Office Actions
Patent drafting

Draft new patent applications originating from US-operations of ALTANA
Patent analysis

Support US-operations in patent analysis and patent landscaping
Support M&A transaction
IP Training

Give training on IP topics to US-operations, such as requirements for patenting, rules for inventorship, and more general IP awareness.
We invite you to get to know us better and to become part of our team. Discover your career plus in specialty chemistry. Please send us your application, preferably via our jobmarket www.altana.jobs
Requirements
Qualifications, knowledge & skills:
Registered patent agent with the USPTO.
Bachelor degree in chemistry or chemical engineering.
5+ years of practical experience as inhouse patent agent in the chemical industry or in a midsize IP/law firm supporting clients from the chemical industry.
Must have a hands-on and service-focused style.
Collaborative and consultative team player who possesses an ability to work well both independently and in a team environment, including with senior management.
Displays a strong business acumen.
Is capable of issue identification and creative problem-solving while also being detail oriented and well-organized.
Is able to analyze, develop and execute solutions to complex IP issues.
Excellent organization skills; ability to manage multiple projects and conflicting demands.
more
Our Plus
In the ALTANA Group, you will work in a unique culture of innovation where the utmost importance is attached to promoting individual ideas and abilities as well as open, trusting interaction.
Job number:
US00617
Legal entity:
ALTANA Management Services, Inc.
Location:
Schererville
About us
The ALTANA Group is a leading global supplier of specialty chemicals. Our innovative products improve properties of materials used in products seen in our everyday lives. ALTANA has a global network of subsidiaries and employs a workforce of more than 7,000 people worldwide.
more
ALTANA AG and its subsidiaries is an equal opportunity employer. All qualified applicants will receive consideration for employment without regard to race, religion, color, national origin, sex, sexual orientation, gender identity, age, status as a protected veteran, among other things, or status as a qualified individual with disability.
---