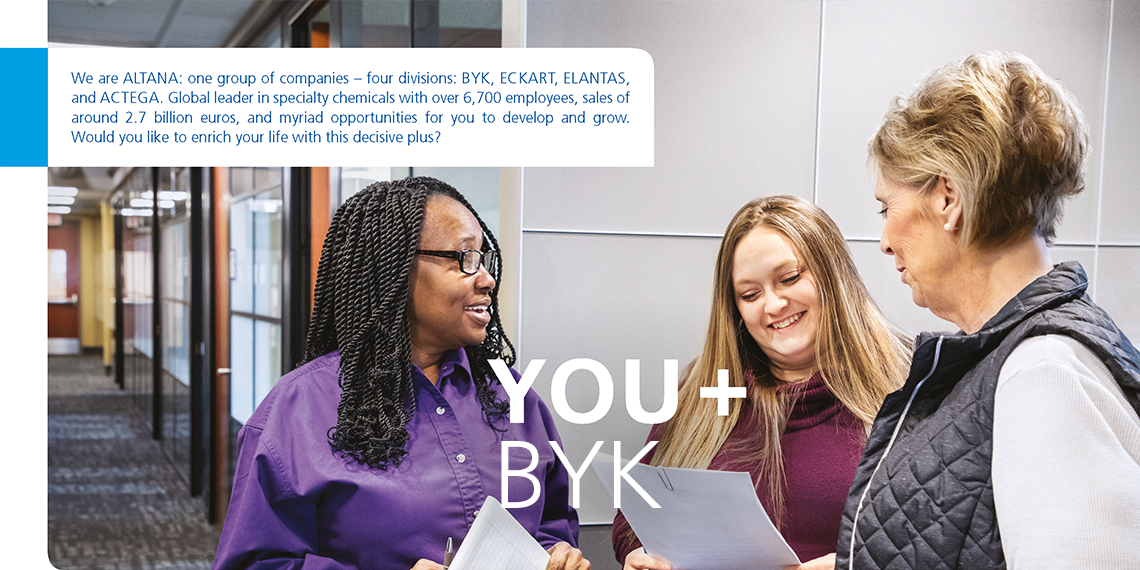 R&D Intern
Responsibilities
Summary:
Under the supervision of a senior researcher, the R&D Intern will support product development of new polymeric additives for the paint and coatings industry. This includes development and synthesis of new polymers, analysis, performance evaluation and application of coatings.
Duties and Responsibilities:
Apply basic knowledge of chemistry, chemical engineering, polymer and/or material science to support new product development in the R&D department
Use fundamental concepts, practices, and procedures associated with working in a specialty chemical laboratory environment
Support the development of polymeric additives for coating application technologies
With guidance, set up polymer synthesis to prepare new polymeric additives for evaluation
Analyze, interpret and prepare summaries of test data for use by supervisor and other colleagues in product development projects and related processes
Support the application of coating technologies
Complete quality and performance analysis of newly developed polymers
Prepare and maintain experimental summaries for use by supervisor and other colleagues
Analyze and interpret test data and prepare summaries for use by supervisor and other colleagues.
Maintain a clean and orderly work area.
Ensure laboratory operations are carried out in a manner consistent with the highest standards related to safety, health and the environment. Proactively address and correct all unsafe behaviors and conditions.
We invite you to get to know us better and to become part of our team. Discover your career plus in specialty chemistry. Please send us your application, preferably via our jobmarket www.altana.jobs
Requirements
Qualifications:
Overall GPA of 3.0
Chemistry and/or chemical engineering and/or Polymer and Materials science curriculum
Strong problem-solving skills
Hands on laboratory experience preferred
Ability to prioritize tasks and make appropriate decisions
Strong verbal and written communication skills
Knowledge & Skills:
Highly motivated, self-starter individual able to initiate experiments and procedures with minimal supervision
Team oriented and able to interface positively and supportively with other members of the laboratory staff
Flexible and adaptable, adjusts well to a changing environment
Has good attendance and is dependable
Willing to learn new concepts, chemistry and chemical analyses related to specialty chemical additives/coating industry
more
Our Plus
In the ALTANA Group, you will work in a unique culture of innovation where the utmost importance is attached to promoting individual ideas and abilities as well as open, trusting interaction.
Job number:
US00605
Legal entity:
BYK USA Inc.
Location:
Wallingford
About us
BYK, as part of the ALTANA Group, is a leading global supplier of specialty chemicals. Our innovative BYK additives improve scratch resistance and surface gloss, the mechanical strength or flow behavior of materials, and properties such as UV- and light stability or flame retardancy.

BYK has a global network of subsidiaries and employs a workforce of more than 2,500 people worldwide.
more
ALTANA AG and its subsidiaries is an equal opportunity employer. All qualified applicants will receive consideration for employment without regard to race, religion, color, national origin, sex, sexual orientation, gender identity, age, status as a protected veteran, among other things, or status as a qualified individual with disability.
---