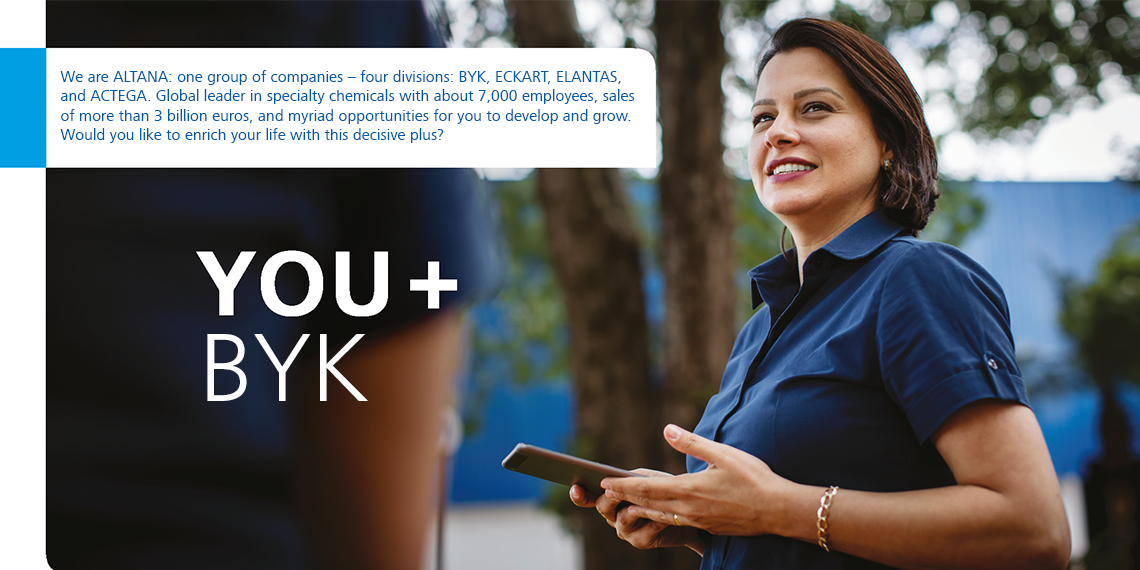 Regulatory Affairs Manager / Head of Product Stewardship (m/f/x)
Location: Wesel near Düsseldorf
Responsibilities
Lead the Product Stewardship team and report to the Global Head of Regulatory Affairs
Manage regulatory requirements concerning new raw material sources and qualities for our existing products to ensure compliance
Coordinate the evaluation and release of new raw materials / suppliers
Handle special regulations on food contact, cosmetics and other application-related fields
Ensure regulatory compliance of products among changing and new regulations
Monitor global regulatory customer requests and provide standardized and consistent responses to customer inquiries and on customer as well as industry portals
Create regulatory BYK documents
Steer disclosures of confidential information
Advise on BYK's marketing strategy regarding the publication of regulatory product information
Provide regulatory information to business line and end use managers
Supply stakeholders with information on regulatory implications for BYK products to ensure compliance with regulations
Act as contact for national and international institutes and authorities
Participate in training courses and seminars
Engage in important industry associations and industry consortia
As a first step, please apply briefly and concisely with your CV via our job portal www.altana.jobs. We look forward to meeting you!
BYK-Chemie GmbH | Annika Conrad | HR | Tel. +49 281 670 - 26016
Requirements
Postgraduate degree, preferably a PhD, ideally in chemistry or business chemistry
Proven expertise in product communication and stewardship
In-depth knowledge of the EU legal framework and specific regulations, e.g. Ecolabel, Conflict Minerals
Business acumen with analysing, planning and prioritization skills
Positive attitude, strategic thinking, adept communication
Good team player
more
Our Plus
In the ALTANA Group, you will work in a unique culture of innovation where the utmost importance is attached to promoting individual ideas and abilities as well as open, trusting interaction. BYK offers you a lot of advantages. They include pleasant-sized operations where employees get to know each other personally and exchange ideas, short information and decision-making paths, comprehensive further education and training offers, flexible working hours with flextime and an impressive compensation with good employee benefits and pension plans.
Job number:
#982
Legal entity:
BYK-Chemie GmbH
Location:
Wesel
About us
BYK, as part of the ALTANA Group, is a leading global supplier of specialty chemicals. Our innovative BYK additives improve scratch resistance and surface gloss, the mechanical strength or flow behavior of materials, and properties such as UV- and light stability or flame retardancy.
BYK has a global network of subsidiaries and employs a workforce of more than 2,500 people worldwide.
more
ALTANA AG and its subsidiaries is an equal opportunity employer. All qualified applicants will receive consideration for employment without regard to race, religion, color, national origin, sex, sexual orientation, gender identity, age, status as a protected veteran, among other things, or status as a qualified individual with disability.
---