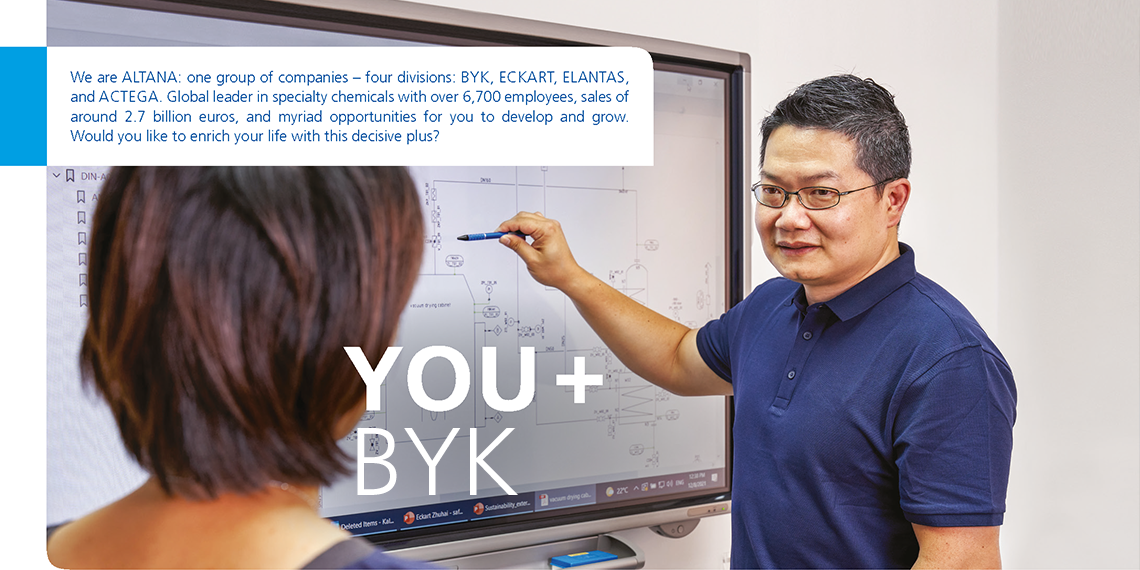 Sales Manager - Asia
This position is responsible for all BYK-Gardner products sales activities in Asia, except PR China and Japan.
Responsibilities
Grow instrument business in Asian in accordance with the worldwide business plan.
Manage and train all Asian sales channels.
Direct communication and visit key customers and agents/distributors. Use a proactive, systematic, step by step approach to ensure all potential customers are contacted and/or visited to gain their business.
Work with HQ locations of Key Accounts in the territory to specify BYK-Gardner products for use in all facilities worldwide. Coordinate activities in this regard with colleagues worldwide.
Develop & implement, on a yearly basis, a rolling 3 years Asian instrument business plan.
Identify and communicate Asian customer needs and BYK-Gardner current and potential value to Product Management and General Management.
Train customers & agents/distributors about BYK-Gardner instrument strategy and program.
Instrument marketing services plan and implementation support for Asia.
Market research and intelligence for instrument business in Asia – Identify and research new markets, channels and applications. Understand and quantify current competitor product ranges, market shares, strategies and sales.
We invite you to get to know us better and to discover your own personal special side of life. Please send us your application, preferably via our jobmarket www.altana.jobs or to:

John Ho, Regional HR Manager Asia-Pacific, Asia Pacific Pte Ltd, Tel +65-68747673
Requirements
With a Bachelor of Science qualification
5+ years in sales experience with 2 years of managerial experience, preferably in the paint & coating industry
Willing to travel 50%+
Good technical and computer attitude, open mind and willing to learn/listen
Good sales and leadership skill
Capable to deal with different kind of people
Self-discipline
Fluent in English & Mandarin, proficiency in other language a plus
more
Our Plus
In the ALTANA Group, you will work in a unique culture of innovation where the utmost importance is attached to promoting individual ideas and abilities as well as open, trusting interaction. BYK Asia Pacific Pte Ltd offers you a lot of advantages. They include pleasant-sized operations where employees get to know each other personally and exchange ideas, extensive interdepartmental initial training, short information and decision-making paths, comprehensive further education and training offers, flexible working hours with flextime, and impressive compensation with good employee benefits and pension plans.
Job number:
AW00215
Legal entity:
BYK Asia Pacific Pte. Ltd.
Location:
Singapore
About us
BYK, as part of the ALTANA Group, is a leading global supplier of specialty chemicals. Our innovative BYK additives improve scratch resistance and surface gloss, the mechanical strength or flow behavior of materials, and properties such as UV- and light stability or flame retardancy.

BYK has a global network of subsidiaries and employs a workforce of more than 2,500 people worldwide.
more
ALTANA AG and its subsidiaries is an equal opportunity employer. All qualified applicants will receive consideration for employment without regard to race, religion, color, national origin, sex, sexual orientation, gender identity, age, status as a protected veteran, among other things, or status as a qualified individual with disability.
---