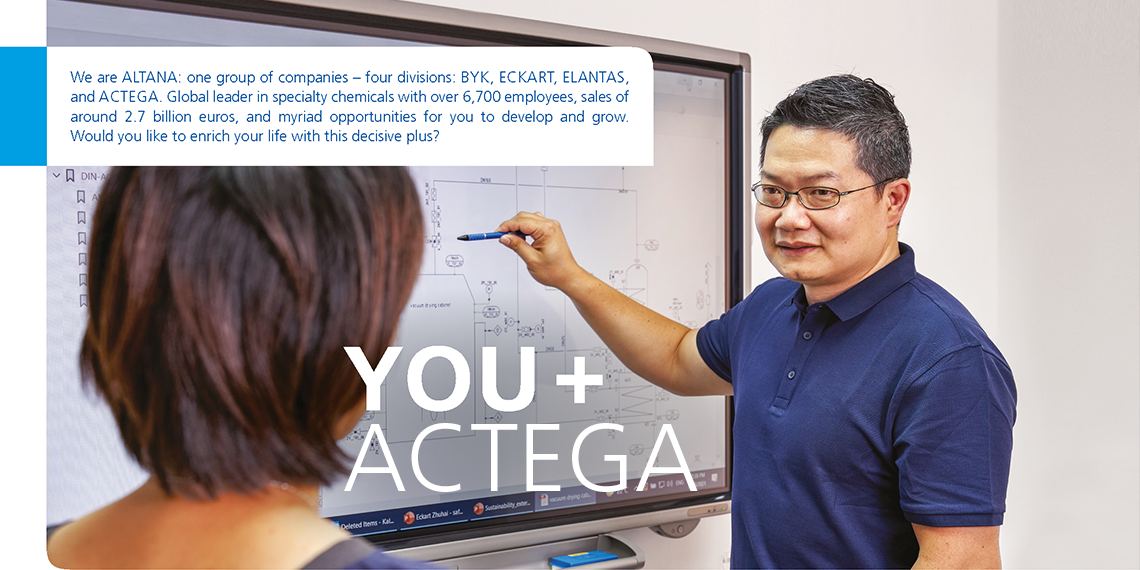 Bachelor
Strategic Purchasing Manager / 策略采购经理
full time
Responsibilities
In this position, successful candidate will be fully responsible for analyzation and plan of Raw material in Chinese market. The main tasks are as follows:
Responsible for all purchasing work at local site;
Per requirement from headquarter, prepare purchasing reports and analysis of local site (including forecast reporting);
Analyse the raw material market properly, make a constructive decision to get the cost down;
Build up stable supply chain to meet production demand;
Develop, select, negotiate, evaluate and manage the relation with supplier;
Implementation, following up and retrospection of purchasing plan;
Prepare of yearly purchasing plan and target price;
Collaborate with technical team for new supplier's qualification;
Manage the imports and exports of the company, contribute to Net Working Capital (NWC) KPI;
Other assignment from MD and global purchasing manager.
We invite you to get to know us better and to discover your own personal special side of life. Please send us your application, preferably via our jobmarket www.altana.jobs or to: Wei Wen (Mandy) Luo, HR Officer, ACTEGA Foshan Co. Ltd., Tel +86 757 - 2660 1882
Requirements
Bachelor degree in Chemistry/supply chain is preferred
3 to 5 years' purchasing management experience, preferably within coating and plastic
Professional knowledge of the chemical industry with excellent network
Proactively work with plans and be sensitive with the market change;
Strong people management and leadership skills
Be a team player with good communication and interpersonal skills
Proficiency in using application software;
Good command in both spoken and written English and Chinese
Work Location will be Foshan city Guangdong province;
more
Our Plus
In the ALTANA Group, you will work in a unique culture of innovation where the utmost importance is attached to promoting individual ideas and abilities as well as open, trusting interaction. ACTEGA Foshan Co. Ltd. offers you a lot of advantages. They include pleasant-sized operations where employees get to know each other personally and exchange ideas, extensive interdepartmental initial training, short information and decision-making paths, comprehensive further education and training offers, flexible working hours with flextime, and impressive compensation with good employee benefits and pension plans.
Job number:
CHINA00084
Legal entity:
ACTEGA Foshan Co., Ltd.
Location:
Guangdong
About us
The ALTANA Group develops and manufactures high-quality, innovative specialty chemical products. With us, you can help shape many important details of the world of the future. Our four divisions BYK, ECKART, ELANTAS, and ACTEGA have set worldwide standards in their markets. Our innovative products enable companies to develop technologies of the future today, technologies that make life easier, safer, and more comfortable. With sales of more than 2 billion euros, we are one of the world's most innovative, fastest-growing, and most profitable chemical companies. We currently employ about 6,000 people who have good ideas for the world of the future. Discover your decisive plus for your future. Bringing you many advantages.
ACTEGA develops, produces and distributes specialty coatings, inks, adhesives and sealing compounds with a focus on the packaging, graphic arts and medical industry. With production facilities in Europe, North and South America and China, we can react flexibly to customer requirements and provide technically advanced product solutions.
Legally compliant products, specially tailored to the high safety standards of the food, pharmaceutical and toy industries, determine our innovation roadmap and activities. ACTEGA is a division of the internationally operating specialty chemicals group ALTANA.
ACTEGA Foshan Co., Ltd is a wholly owned subsidiary company under ACTEGA. We produce and provide specialty coatings, adhesives, compound and sealants for rigid and flexible packaging and the graphic arts industry.
more
ALTANA AG and its subsidiaries is an equal opportunity employer. All qualified applicants will receive consideration for employment without regard to race, religion, color, national origin, sex, sexual orientation, gender identity, age, status as a protected veteran, among other things, or status as a qualified individual with disability.
---