Employees and Entrepreneurs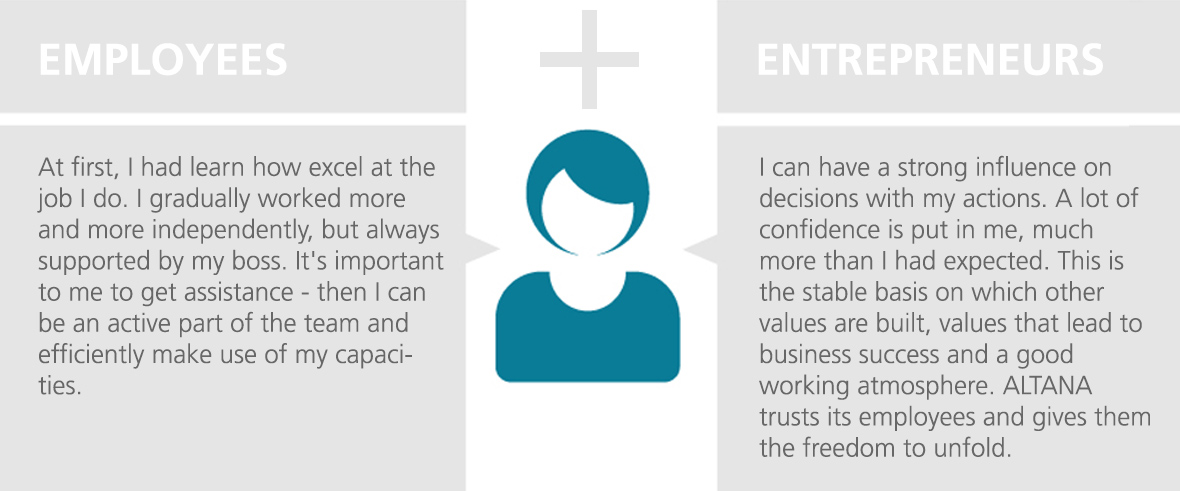 At ALTANA, my abilities as an employee and and an entrepreneur complement one another perfectly. As an employee I am part of something bigger. At the same time, however, each employee is also an entrepreneur who pursues and realizes his or her own goals and projects.
It's fun to participate in the company's success and be actively involved in it, with the corresponding trust that ALTANA places in us. ALTANA is like a big family, a unit, and every single staff member is part of it.
Progress can only lead to lasting success if it rests on strong foundations. At ALTANA, this basis is created by our identity, our value system, and our competencies. We derive both strength and motivation from it. Our employees acknowledge this basis, interpret it, and live it in their everyday work. Here you will find our employees' personal perceptions.
Our employees introduce themselves
In this video, staff members talk about their daily work and explain why they are both employees and entrepreneurs.