Corporate Venturing

Corporate Venture Capital, the investment in high-growth technology driven Start-up Companies, is a complementary strategic tool to drive innovation and growth in the ALTANA group.
The focus of the ALTANA Corporate Venturing (CVC) activities focus on transformative, disruptive innovation and thus complement our innovation tool-kit.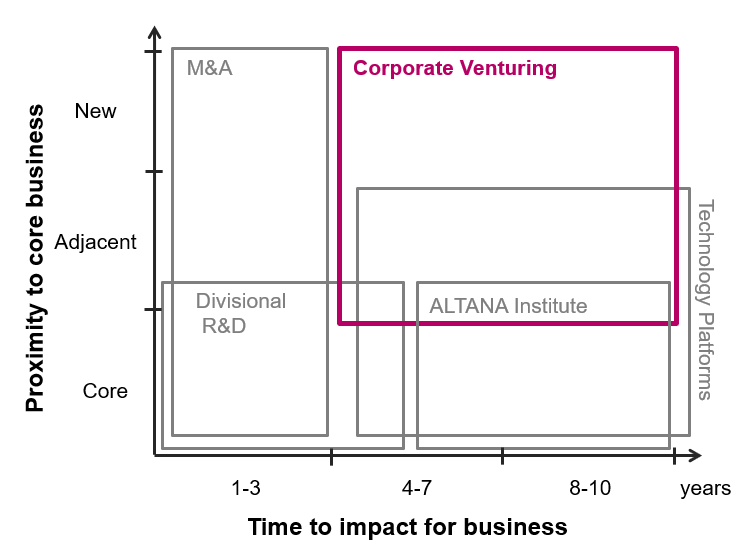 The minority investments support the ALTANA innovation based growth strategy and help to accelerate growth outside our current business activities. ALTANA invests worldwide in technologically strong companies.
The strategic dimensions of our search-fields are based on innovations in Technology, Business-Model, Product and the transformation of Value-Chains.