April 4, 2011
ACTEGA Rhenania at Interpack 2011: Innovative and Customer Focused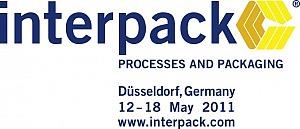 Grevenbroich, April 4, 2011: ACTEGA Rhenania to present innovative and customer focused solutions for the packaging industry (coatings, heat seal lacquers and adhesives) from its location in Hall 11, Booth 12-A at this year's INTERPACK Show taking place from May 12th to 18th.
This year, the company headquartered in Grevenbroich, Germany, and being part of ALTANA AG, is highlighting in particular: Pigmented Coatings for direct Food Contact / PVC-free heat seal lacquers for aluminum or paper/polyester lids and lug caps / Laminating Adhesives from renewable and compostable raw materials.
The ACTEGA Rhenania booth will provide customers and those from the flexible packaging industry (aluminum foil, film and paper) a unique opportunity to discuss and elaborate industry trends, innovations and how these can be turned into tailor-made coatings, primers, heat-seal coatings and adhesive solutions. ACTEGA Rhenania prides itself in servicing the top addresses in the industry and will also in the future follow its strategy of developing products and solutions specifically for its customer`s needs.
Contact:
Peter Zwankhuizen
Head of Marketing & Sales
T +49 2181 294-206
peter.zwankhuizen@altana.com
www.actega.com/rhenania