January 23, 2008
BYK-mac - Total Color Impression of Effect Coatings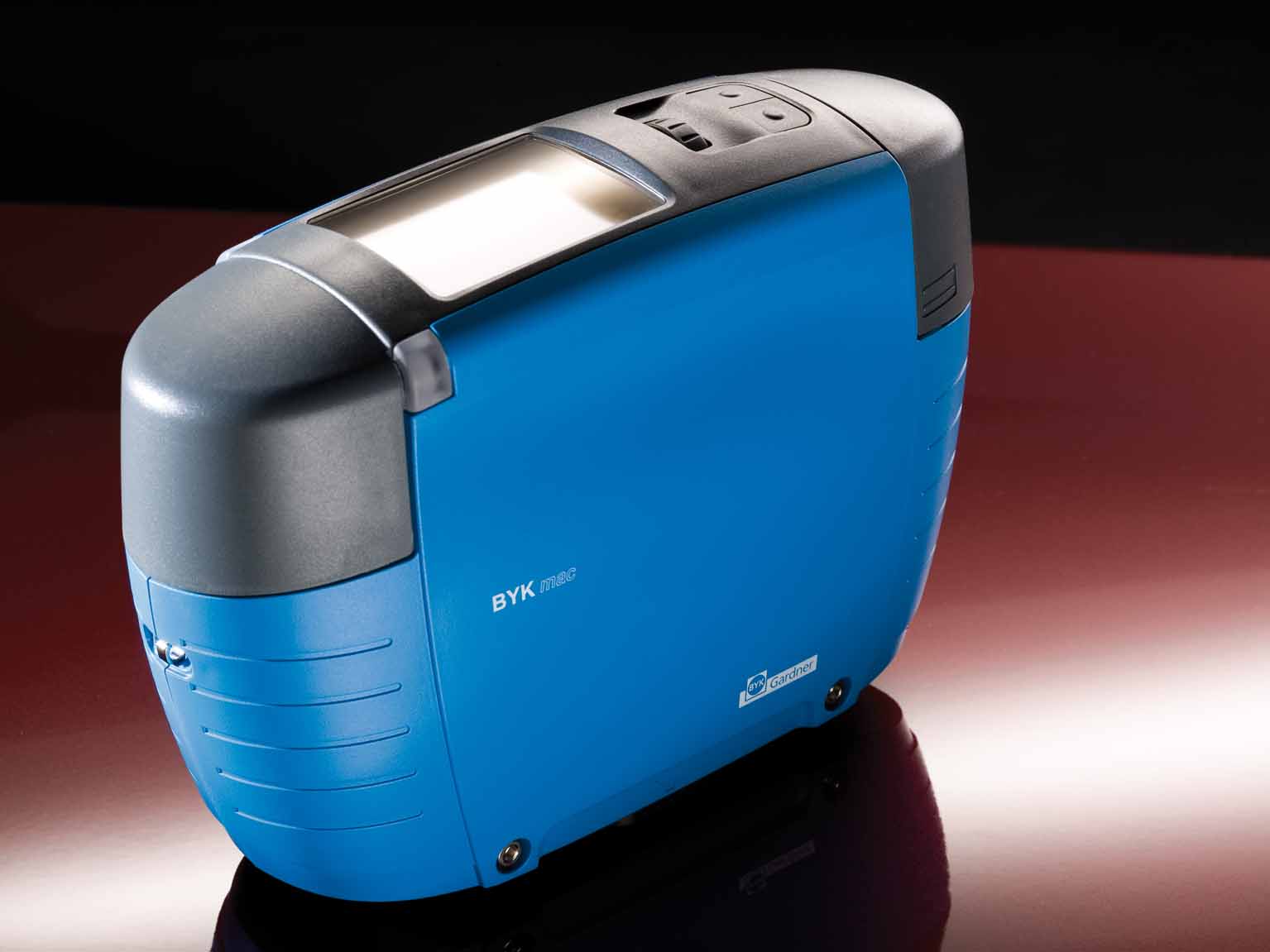 BYK-Gardner – worldwide partner of the automotive, paint and plastic industries for quality control of color, appearance and physical properties - is introducing a new instrument to objectively characterize the total color impression of effect coatings: the BYK-mac.
Special effect coatings play a dominant role in automotive applications as they make an object distinctively appealing. In contrast to conventional solid colors, metallic finishes change their appearance with viewing angles and lighting conditions. Dependent on the flake type an additional sparkling effect is created which varies from sunlight to cloudy sky. These effects can no longer sufficiently be described with traditional multi-angle color measurement quantifying the diffused light reflections at 3 to 5 angles.

The new BYK-mac is unique as it objectively measures two parameters in one portable device:

Flake characterization by measuring with a camera the visual impression of sparkling and graininess, simulating effect changes under direct and diffuse lighting conditions
Multi-angle color measurement "before and behind the specular reflection" to give more information about the color travel of special effect finishes

The BYK-mac uses a patented illumination system that guarantees stable, long term and temperature independent readings. Therefore, superior accuracy and low maintenance is guaranteed for many years.


The shape of the instrument is designed to ensure easy handling and true portability. In order to guarantee stable readings on flat and curved samples, the BYK-mac is equipped with trigger pins on the bottom plate of the instrument. Menu guided operation according to customer specific sampling procedures, designated buttons for standard and sample readings and a large display make quality control of effect finishes easy as never before. For further analysis and professional documentation of measurement results, the BYK-mac comes with the software auto-chart: measured data is saved in an Access® database and directly transferred to standardized reports in Excel®.
More information is available from BYK-Gardner GmbH, P.O. Box 970, 82534 Geretsried, Germany: By fax: +49/8171/3493-140, the free service no. 0-800-gardner (0-800-4273637) or on the Internet at:
Products / Color / Metallic Color / BYK-mac
.