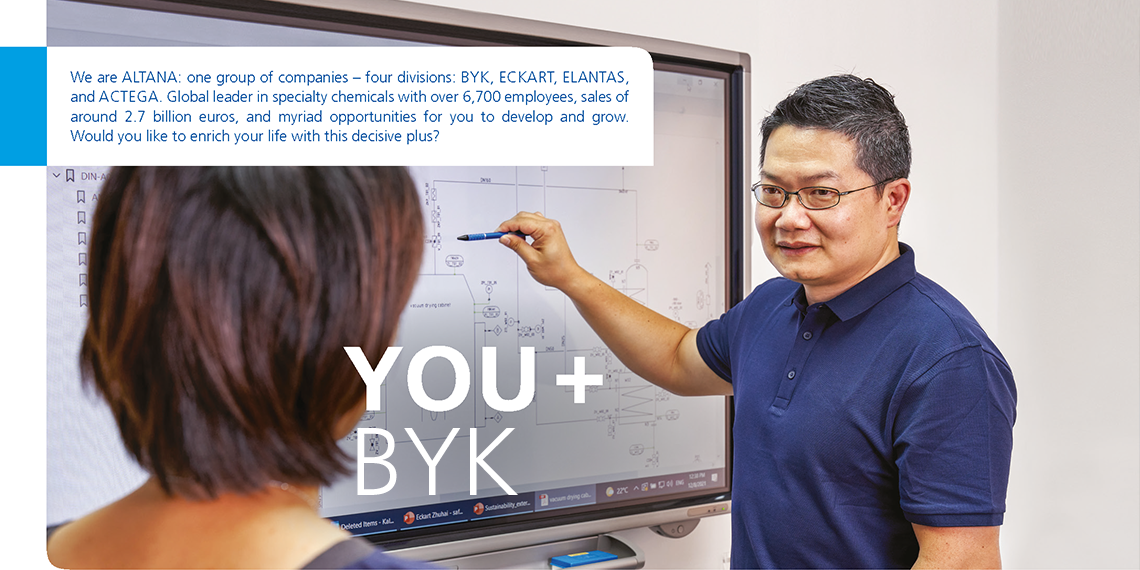 Head of Customer Service
Responsibilities
Guidance and leadership of a team of 6 CSRs
Responsible for all customer service activities
Guidance and leadership of a team of 6 CSRs including development, motivation and training
Secure and optimize the operational processes with focus on customer needs and internal SAP processes. This also includes payment tracking, consignment stock management and customer complaint handling.
Enable a frictionless daily work and be first contact for general topics for the team
Steer and manage area as well as department related projects and actively participate in cross-departmental projects
Expand and cultivate the network with interfacing departments like sales, logistics, production planning and IT, both locally as well as globally
Report KPIs and analyze of the activities in the area of responsibility
We invite you to get to know us better and to become part of our team. Discover your career plus in specialty chemistry. Please send us your application, preferably via our jobmarket www.altana.jobs. Contact: Mr. Zong Xian HU, Head of HR ,BYK Additives (SH) Co. Ltd., Tel +86 21 3749 8888
Requirements
Qualifications:
Academic degree in Business Administration or comparable qualification
Managing experience in a comparable job in Customer Service
At least 3 years' experience in leading and developing people
At least 5 years' experience in domestic and export business handling
Substantial User knowledge of MS-Office, SAP ERP (module SD) and BW combined with a generally high IT-affinity
Project experience and CRM knowledge beneficial
Strong in data analytics
Fluent and professional communication in Chinese and English
Background and experience in a producing, globally acting company
Required Skills & Knowledge:
Strong customer orientation
Substantial organisatory and process development skills
Pragmatic process and result-oriented way of working combined with high sense of responsibility
Strong team player and communicator
Inclination for continuous process improvements and digital solutions
High commitment and resilience
more
Our Plus
In the ALTANA Group, you will work in a unique culture of innovation where the utmost importance is attached to promoting individual ideas and abilities as well as open, trusting interaction. BYK Additives (SH) Co. Ltd. offers you a lot of advantages. They include pleasant-sized operations where employees get to know each other personally and exchange ideas, extensive interdepartmental initial training, short information and decision-making paths, comprehensive further education and training offers, flexible working hours with flextime, and impressive compensation with good employee benefits and pension plans.
Job number:
CHINA00077
Legal entity:
BYK Additives Shanghai Co Ltd
Location:
Shanghai
About us
BYK, as part of the ALTANA Group, is a leading global supplier of specialty chemicals. Our innovative BYK additives improve scratch resistance and surface gloss, the mechanical strength or flow behavior of materials, and properties such as UV- and light stability or flame retardancy. BYK has a global network of subsidiaries and employs a workforce of more than 2,500 people worldwide.
more
ALTANA AG and its subsidiaries is an equal opportunity employer. All qualified applicants will receive consideration for employment without regard to race, religion, color, national origin, sex, sexual orientation, gender identity, age, status as a protected veteran, among other things, or status as a qualified individual with disability.
---