With its latest innovation for thermoplastics, BYK contributes to serve the growing demand for sustainable solutions and enabling developments related to the needs of the automobile industry for lightweight construction. At K 2019 (Booth E17, Hall 5, October 16 to 23, Dusseldorf), the world's no. 1 trade show for plastics, BYK presents BYK-MAX CT 4270. The additive provides an extremely efficient reinforcement strategy for lightweight thermoplastic compounds
This innovation is part of a new group of thermoplastic additives launched under the trade name "BYK-MAX". Based on an organo-modified phyllosilicate, it is designed as a functional filler to replace talc, glass fiber or other traditional minerals in TPO-based automobile parts.
With ultra-efficient reinforcement and low dosage, BYK-MAX CT 4270 allows for a lower total mineral content, reducing the final compound density and expanding the design window. Ultimately, this leads to significant weight reduction in the final part and dramatically improved scratch and mar profile compared to parts produced with traditional fillers based on talc.
Additionally, the additive improves the final product's surface appearance, the mold flow and dimensional stability.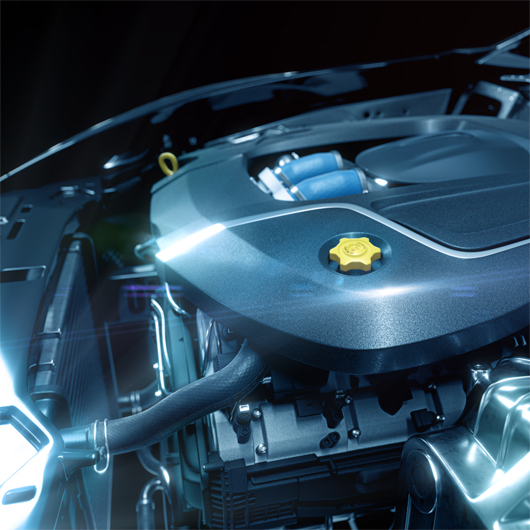 Click on the image to obtain a printable version.
At K 2019, BYK invites international trade professionals to experience its extensive portfolio of high-performance additives and tailored solutions for plastic materials, designed to optimize their manufacturing and to fully utilize material potential. Besides thermoplastics, BYK additives are suitable for a wide range of applications, including automotive, PVC, wind power and flame retardancy.
More information at: www.byk.com/k
BYK is one of the world's leading suppliers in the field of additives and measuring instruments. Additives are chemical substances which, when used in small quantities, improve product properties such as scratch resistance or surface gloss. Manufacturing processes are also optimized by the addition of additives.
The coatings, inks and plastics industries are among the main consumers of BYK additives. Yet with the production of oil and gas, the manufacture of care products, the production of adhesives and sealants as well as construction chemistry, BYK additives improve the product characteristics and production processes. Testing and measuring instruments from BYK can effectively evaluate the quality of color, gloss and appearance as well as the physical properties of paint, plastic and paper products, and are an important part of quality control.
As a globally operating specialty chemicals company, BYK has production sites in Germany (Wesel, Kempen, Moosburg, Schkopau and Geretsried), in the Netherlands (Deventer, Njiverdal and Denekamp), in Great Britain (Widnes), in the US (Wallingford, Chester, Gonzales, Louisville and Earth City) and in China (Tongling).
Today the company employs more than 2,300 people worldwide and forms part of the ALTANA Group.
Click www.byk.com/plastics